25/01/19 12:59
LATEST……..NORDIC WALKING NEWS FOR CORNWALL…………

2019 IS WELL UP AND RUNNING AND YOU CAN GET WELL UP AND WALKING NOW - NORDIC WALKING TASTER SESSIONS, COURSES AND CLUB SESSIONS ARE NOW AVAILABLE, WITH A SIMOLE CLICK YOU CAN CHANGE YOUR LIFE, MEET NEW PEOPLE, AND ALSO IMPROVE YOUR FITNESS, CONFIDENCE, ENDURANCE AND STRENGHTH.

CLICK THE LINK BELOW FOR OUR NWUK WEB SITE, IF DATES DO NOT SUIT YOUR DIARY ITS NO PROBLEM - CONATCT US AND WE CAN ARRANGE A 1-2-1 TASTER OR COURSE AT NO EXTRA CHARGE.


https://nwukfoweyvalley.co.uk/activities/


AS DOUBLEBOIS POLERS AND OTHER NEW GROUPS GROW SO WILL OUR PROGRAMME AND WE WILL INCLUDE ADVENTURE WALKS OF 2 - 6 HRS AS WELL AS WEEKEND AND LONGER TRIPS.
WE HAVE IN THE PAST FEW YEARS VISITED..

FRANCE - CHAMONIX - NORDIC WALKING - CROSS COUNTRY SK ING AND SNOW SHOEING

PERU - CUSCO CITY - 12 DAY TRIP WALKING THE INCA TRAIL TO MACHU PICHU

DARTMOOR - TWO BRIDGES, SW COASTAL PATH

S WALES - BLACK MOUNTAINS AND BRECON BEACONS

SPAIN - SEVILLE AND CARMONA

JERSEY - CHANNEL ISLANDS

ITALY - THE ALPS AND MONT BLANC

BARBADOS - FIRST NORDIC WALKING TRIP EVER TO THE ISLAND
NEXT TRIPS ARE..

MT NORDIC WALKERS FROM LONDON VISIT DOUBLEBOIS FOR WEEKEND OF NORDIC WALKS - APRIL 2019 - NWUK QUALIFIED NORDIC WALKERS ARE MORE THAN WELCOME TO JOIN US

JERSEY - CHANNEL ISLANDS - ALMOST FULL - CONTACT FOR MORE INFO - MAY 2019

BARBADOS - TRIP JUST ANNOUNCED - 12 DAYS TO PLANT POLES IN PARADISE MAY 2019 - PLACES STILL AVAILABLE - CONTACT FOR DETAILS 0 IF YOU ARE NOT NWUK TRAINED - THE COURSE IS INCLUDED IN THIS TRIP


PLANT POLES IN PARDISE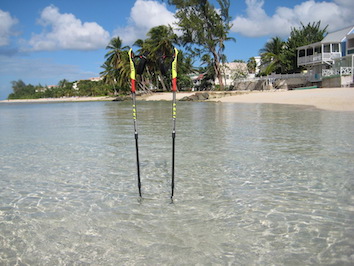 THE FRENCH ALPS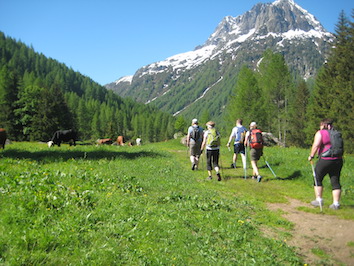 MACHU PICHU ARRIVAL MORNING FROM INCA TRAIL

CARMONA - PART OF THE SEVILLE TRIP

HAYTOR TOR - DARTMOOR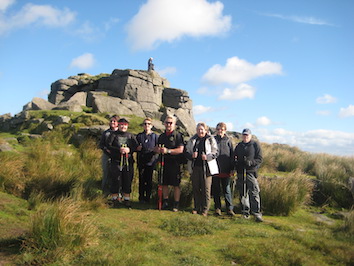 CORBIERE - JERSEY BLACK MOUNTAINS - S WALES

BEAMFIT - CLASSES TAKE PLACE AT HOBURNE PARK - DOUBLEBOIS, 10AM AND 7PM EVERY THURSDAY - ITS THE TOTAL WORKOUT FITNESS CLASS - PILATES BASED EXERCISE WHICH WILL IMPROVE BALANCE, ENGAGE THE CORE, ALIGN THE SPINE AND IMPROVE CONFIDENCE. WE MAKE EVERY CLASS DIFFERENT AND ALSO USE MAT PILATES, GYM STICKS, SMOVEYS, TURTLE BAGS, AND CIRCUIT TRAINING

FUTURE CLASS…

WATCH THIS SPACE FOR 'DOUBLEBOIS BOOTCAMP' - CIRCUIT TRAINING OUTDOORS, GET DOWN - GET DIRTY - GET FIT…..COMING SOON…YOU CAN REGISTER NOW AS PLACES WILL BE LIMITED TO GUARANTEE YOU GAIN MAXIMUM BENEFIT